In preparation to carry my Suzuki DR350SL on the back of my Minnie Winnie 22M, I have procured the following:
VersaHaul Dirt Bike Hitch Carrier With Ramp, #VH-55 (comes with one VH-070 HD Anti-Tilt Lock Bracket)
VersaHaul Anti-Tilt Lock Bracket Heavy Duty VH-070 HD (one additional bracket; two total required)
VersaHaul Motorcycle Carrier Taillight Kit
CURT 58140 Trailer Side RV Blade 7-Way Trailer Connector
Two (2) Motormic Trailer Hitch Lock Pin Sets with Safety Clip & Lock
Roadmaster (048-10) Hi-Low Hitch
My bike weighs about 315 pounds, and I can easily run it up the ramp myself. Please see additional comments above the photos.
I ordered the taillight kit, because the bike partially obscures the Winnebago's taillights. I purchased four 2" long Stainless Steel Screws to secure the red lenses directly into the VersaHaul steel frame. The stock 1½" screws can easily strip-out of the sheet metal of the light base housing.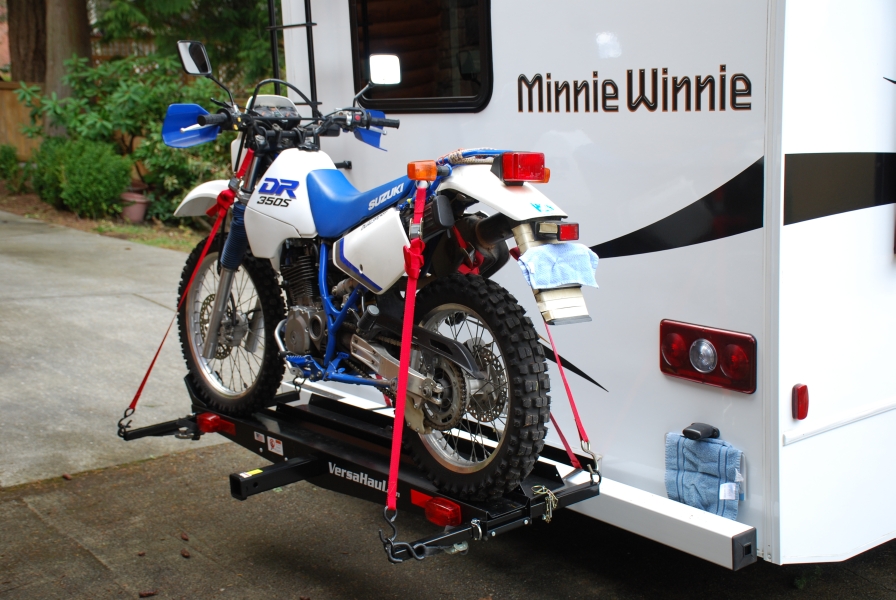 In addition to the four straps securing the bike to the carrier, I uses two additional straps (the black straps) running horizontally from the outboard tie-points to the bumper mounting brackets. I also run two more straps from on high near the bike's centerline down to those same bumper mounting brackets, but I only tighten these two moderately (so as not to unbalance the primary bike straps). I believe these four additional straps help dampen extreme road vibrations, but they are not required.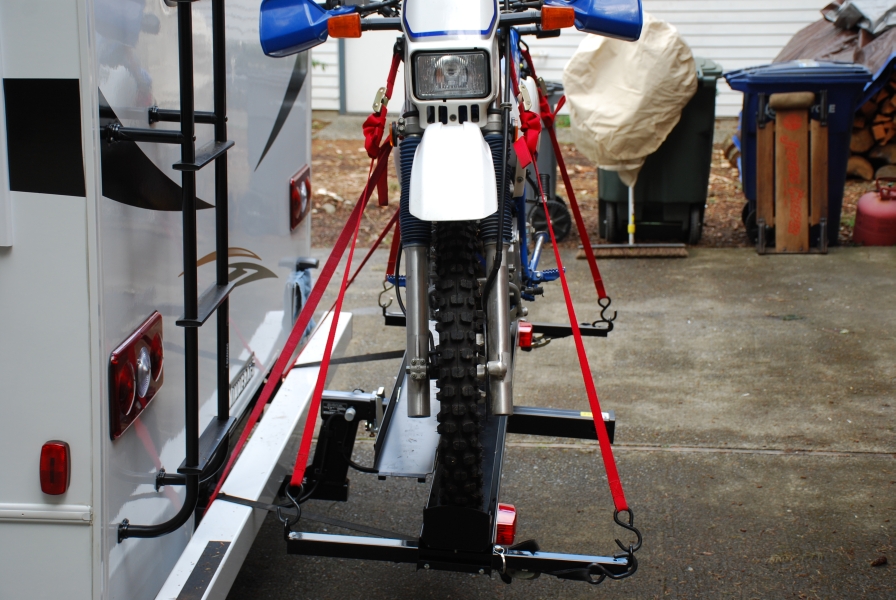 The Roadmaster 10" Hi-Low Hitch gives me an extra 4" of clearance above the projected departure angle. Roadmaster also makes 6" and 8" versions, but I like having a little extra clearance beyond the departure angle. Depending upon a potential road dip's non-uniformity, the extra clearance could prevent a bottoming-out of the carrier.
I color-coded the two locking pins and their associated keys with Red and White Krylon Fusion Paint.
When tightening the three 9/16" bolts on the bottoms of the VH-070 Brackets, do so gradually, alternating amongst the three bolts.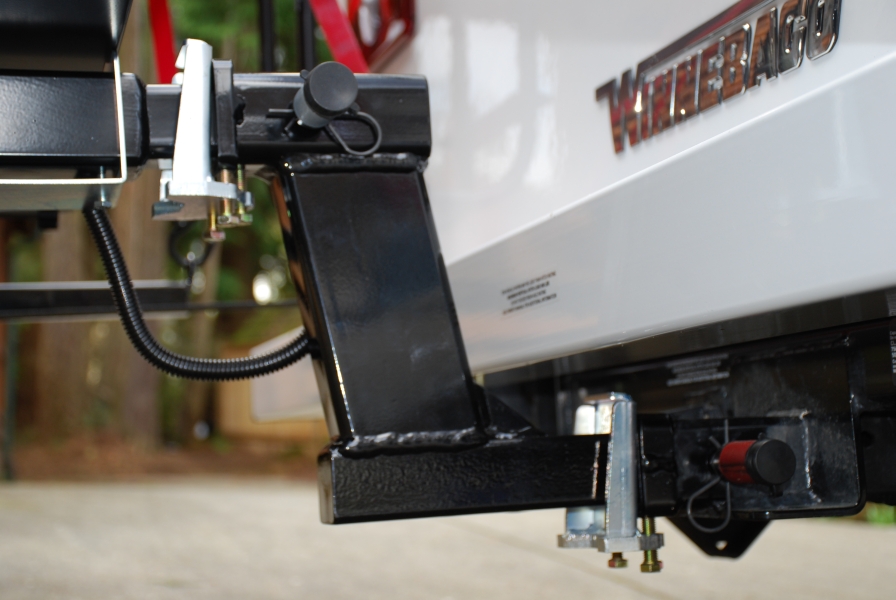 While the VersaHaul carrier and the Winnebago hitch are both rated at 500 pounds of tongue weight, the Roadmaster is rated at just 400 pounds. The total weight of my bike and the carrier is about 315 + 87 = 402 pounds. I believe the Roadmaster can take a full 500 pounds of vertical tongue weight, because it does not need to contend with the leverage-load of a towed weight. Considering that the Roadmaster's 2" tube (that which inserts into the Winnebago's receiver) is solid steel (NOT a box-frame) I believe 500 vertical pounds in this application is absolutely not a problem.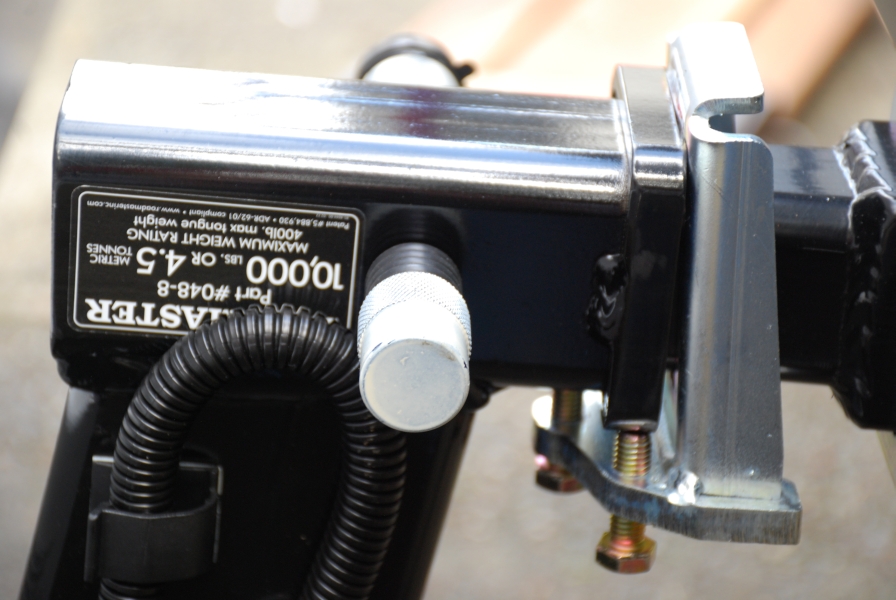 The bike is very easy to monitor in the Winnebago rear-view camera.
Oh ya, the video is ALWAYS reversed. Talk about a goofy caption!